Paperback: 347 Pages
Publisher: Lake Union Publishing (February 1, 2021)
Needing to escape her abusive marriage, Hadley flees with her two kids, knowing it might be her only chance. A woman who can't even kill a spider, Hadley soon finds herself pushed to the limits as she fights to protect her family.
Grace, new mother of baby Miles, desperately wants to put her rough past behind her for good, but she finds it impossible when her path crosses with Hadley's, and her quest for a new start quickly spirals out of control and turns into a terrifying flight for survival.
Stronger together than apart, the two find their fates inextricably entwined, and as the danger closes in, each must decide how much she is willing to risk for the other.
A powerful story of self-discovery, Hadley and Grace is the heart-racing tale of two women facing insurmountable odds, racing to stay one step ahead of the trouble that is chasing them, and discovering new kinds of love and family along the way.
Please enjoy an excerpt from the book
Excerpted from Hadley & Grace by Suzanne Redfearn. © 2021 Published by Lake Union Publishing, February 1st, 2021. All Rights Reserved.
From Chapter 40:
Mattie sticks out her purple tongue, and Skipper cracks up laughing. It makes Hadley smile all the way to her spine. It's been a long time since she's seen such joy between them.
Grace lies on a large boulder, napping. She was feeling a bit under the weather this morning but seems to be doing better now. Hadley finds herself worrying over Grace a lot today. She looks very tired and, despite her stoicism, seems a bit lost.
The plan is for Grace to drive them to Salt Lake City; then, in the morning, Hadley will buy a car and give driving a go. Her ankle is slightly better, and by tomorrow, she should be able to bear enough weight on it to press a gas pedal.
The thought of Grace and Miles leaving makes Hadley horribly sad. In the past three days, she has grown incredibly attached. She looks at Miles on the blanket, his legs kicking in the air and his little fists waving in front of him. She is going to miss him . . . miss both of them.
Skipper lets out a whoop of victory, and Hadley looks up and gives Mattie a smile, knowing she let him win, a generosity and kindness Mattie would not have shown a week ago—the moping, angry girl of before replaced with a girl remarkably like her daughter from a year ago.
This morning, at breakfast, she even initiated a conversation, asking Hadley about cars and about the first one she ever owned. They all had a good laugh when Hadley told her it was her dad's old Bentley, a beast of ostentation the size of a semi with a red leather interior and chrome rims. She totaled it a month after he gave it to her, and she swears that was his plan all along.
After Mattie asked about the car, she brought up the preposterous idea of Grace teaching her to drive so Mattie can help out once they're left on their own. Hadley smiles thinking about it, the idea ludicrous. Mattie is only fourteen.
She flexes her ankle again and conceals the wince, concern shadowing her tranquil mood. The drive from Salt Lake City to Denver is nearly eight hours. That's a lot of driving on an ankle that still refuses to bend.
Mattie walks up and plops on the blanket beside Miles, her cheeks flush from the cool air and her hair windblown. Hadley smiles at her. Even her makeup is lighter today, the faint freckles on her nose showing through the brush of foundation.
She lies on her stomach so her face is even with Miles's, who is flailing like an upside-down turtle, trying to unlock the mystery of getting back to his tummy. Mattie gives him a nudge to help him out, and he lets out a squeal of delight, pushes up on his arms proud as a peacock, then promptly rolls himself back to his back and starts flailing again.
Mattie giggles, a light sound like wind chimes, and suddenly her baby is a little girl again—wide eyed and holding her Pooh Bear as she climbs into Hadley's lap to snuggle against her. Time is a thief, she thinks. You believe you have an infinite amount of it, but then you blink and everything that was has been replaced with something else entirely.
"How you doing, baby?" she says.
"Good," Mattie answers absently, her focus still on Miles. A moment later, she says, "Mom, what happens if it doesn't work out?" She is trying hard to sound unconcerned, like whatever the answer, it's okay and no big deal, but her voice wavers.
Hadley forces her own uncertainty away as she sweeps a tendril from Mattie's face and sluices it behind her ear. "Then I'll need you to be stronger than ever."
Mattie offers a brave smile, and Hadley's heart swells with pride, amazed at her daughter's strength and courage, glad she got some of Frank's toughness.
Mattie looks back at Miles and helps him roll over again, with the same overjoyed result; then she mutters, "I hope I do better."
"Better?"
"You know, than before."
Hadley says nothing. She thinks Mattie was doing okay. Perhaps she wasn't as popular as she would have liked, but she got good grades, stayed out of trouble, got glowing remarks from her teachers. Or maybe she's thinking more about her dad and wishing, like Hadley, she'd been stronger or maybe able to change things.
Hadley looks away, hoping she does better as well, that somehow they make it through this so they can start again and she can be the mother she's always intended to be. Her eyes slide to Grace, a mite of a woman, yet no one would mess with her or Miles—no one, not even Frank. He tried, and look what happened. She showed up with her ragged striped bag to take what was hers.
MY REVIEW:
A great take from Thelma and Louise - sure why not! I loved that movie and I loved this book even more! I enjoy women's fiction and Suzanne Redfearn delivered two great well-developed characters that I became so emotionally invested in. I got sucked in to these women's stories, their struggles and hardships, their so desperate situations that would make them do what they had to do. You can only push people so much before they break and this was a fantastic picture painted for what is a wild ride.
The story of Hadley and Grace forming this unlikely friendship and heroines to be remembered for a very long time. This is a domestic drama taken the the umpteeth level with an unexpexted twist, both fun and heart breaking moments that I did not see coming. This is a great story and one that cannot be missed.
You will root for both Hadley and Grace, you will cry with them, and most especially you will be taken on a wild ride in this high speed journey of a lifetime.
Don't miss this one.

Purchase Links
Amazon
|
Books-A-Million
|
Barnes & Noble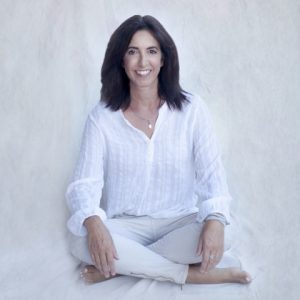 About Suzanne Redfearn
Suzanne Redfearn is the bestselling author of four novels: Hush Little Baby, No Ordinary Life, In an Instant, and Hadley and Grace. In addition to being an author, she's also an architect specializing in residential and commercial design. She lives in Laguna Beach, California, where she and her husband own two restaurants: Lumberyard and Slice Pizza and Beer.
Connect with Suzanne
Website
|
Facebook
|
Twitter
|
Instagram
Suzanne Redfearn's TLC Book Tours TOUR STOPS:
Monday, February 1st:
@suzysbookshelf
Monday, February 1st:
Book Reviews and More by Kathy
– excerpt
Tuesday, February 2nd:
@savbeebooks
Wednesday, February 3rd:
@somekindofalibrary
Wednesday, February 3rd:
Bookchickd
i
Thursday, February 4th:
@readswithrosie
Thursday, February 4th:
The OC Book Girl
and
@theocbookgirl
Thursday, February 4th:
@the_boozy_baking_bibliophile
Friday, February 5th:
Well Read Traveler
and
@wellreadtraveler
Monday, February 8th:
Not in Jersey
and
@notinjersey
Tuesday, February 9th:
She Just Loves Books
and
@shejustlovesbooks
Wednesday, February 10th:
@sarahandherbookshelves
Wednesday, February 10th:
@stacy40pages
Thursday, February 11th:
Books Cooks Looks
– excerpt
Friday, February 12th:
@lyon.brit.andthebookshelf
Saturday, February 13th:
@bookapotamus
Monday, February 15th:
@one.chapteratatime
Monday, February 15th:
Blunt Scissors Book Reviews
and
@bluntscissorsbookreviews
Tuesday, February 16th:
Books & Bindings
Tuesday, February 16th:
@lovelyplacebooks
Wednesday, February 17th:
@girlsinbooks
Friday, February 19th:
Girl Who Reads
Monday, February 22nd:
Nurse Bookie
– excerpt
Monday, February 22nd:
@nurse_bookie
Tuesday, February 23rd:
@welovebigbooksandwecannotlie
Wednesday, February 24th:
@thebookclubmom
Thursday, February 25th:
What is That Book About